Address
103, Route des Roches
41400 Montrichard Val de Cher
Phone
+33 (0)2 54 71 46 97
Carousel Item Title
Carousel Item Sub Title
Anim pariatur cliche reprehenderit, enim eiusmod high life accusamus terry richardson ad squid. 3 wolf moon officia aute, non cupidatat skateboard dolor brunch. Food truck quinoa nesciunt laborum eiusmod. Brunch 3 wolf moon tempor, sunt aliqua put a bird on it squid single-origin coffee nulla assumenda shoreditch et.
Machining Diameter
ø1 to 500 mm
Turning, machining from ø1 to 500 mm
BLENET is a company specialized in turning, machining, and precision mechanics of parts with dimensions ranging from 1 to 500 mm. It provides tailor-made services for clients and equipment manufacturers operating in various industrial sectors such as railways, racing cars, medicine, pharmacy, special machines, oil valves, and many others.
With its experience and expertise gained over the years, BLENET offers its clients a state-of-the-art machine park and teams of qualified professionals to ensure superior quality of its productions. The company is committed to meeting the specific needs of each client by offering personalized solutions tailored to their requests.
BLENET est reconnue pour son sérieux, sa réactivité et sa capacité d'innovation, ce qui en fait un partenaire de choix pour les entreprises qui recherchent une qualité supérieure dans le domaine du décolletage, de l'usinage et de la mécanique de précision.

From prototype to high-volume production
BLENET is able to produce parts ranging from prototype to high-volume production. Whether it is for a small quantity or a mass production, the company adapts to the demands of its clients to provide them with high-quality parts




State-of-the-art machines
In addition to its expertise and experience, BLENET also has a state-of-the-art machine park, including innovative high-precision machines such as MORI SEIKI lathes and machining centers, as well as a CITIZEN Swiss-type lathe.
These machines allow BLENET to ensure superior production quality, thanks to their precision, reliability, and ability to adapt to the specific needs of each client. With these advanced equipment, the company is able to meet even the most complex demands and provide tailor-made solutions to its clients.
This expertise combined with state-of-the-art equipment makes BLENET a recognized company for its know-how in the field of turning, machining, and precision mechanics, and makes it a preferred partner for businesses seeking superior production quality.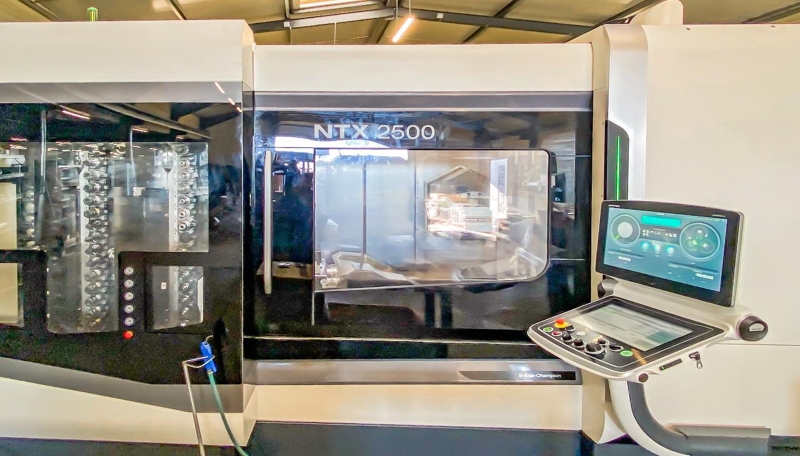 BLENET in a few words
At BLENET, the values that guide the company are rigor, quality, performance, and personal fulfillment.
Rigor and quality are at the heart of BLENET's business. The company strives to produce high-quality parts while adhering to strict standards to ensure maximum reliability of the products delivered to its customers.
Performance is also an important value for BLENET. The company is committed to meeting the needs of its customers in the best possible timeframe and at a competitive cost, while guaranteeing impeccable production quality.
Finally, personal fulfillment is a value that BLENET promotes for its employees. The company strives to create a pleasant and stimulating work environment, allowing each individual to thrive in their work and develop their skills.
These values make BLENET a committed and responsible company, concerned with the satisfaction of its customers and the personal fulfillment of its employees.