SMPA - SKY MECHANICAL PRODUCT AEROSPACE
SMPA - SKY MECHANICAL PRODUCT AEROSPACE
176 Rue de l'industrie,74950 SCIONZIER,France
Business Details
Manufacture of precision technical parts for the aeronautical and aerospace industries
French Page Here
---
GIE - MANUFACTURERS OF TECHNICAL PARTS
Specialized in machining, bar turning and CNC turning, the companies JEAN-CLAUDE PATUREL and PABERDEC, located in the Arve valley in Haute-Savoie, combine their know-how via SMPA - Sky Mechanical Product Aerospace. 3000 m² dedicated to the production of your parts in small and medium series, as well as prototyping. A machine park of more than 40 CN.
ADAPTED INDUSTRIAL SOLUTIONS
The machining of materials used for mechanical components intended for the aeronautics sector is one of the pivots of our company. We are committed to offering our customers impeccable quality and rigor for a sector that includes the most efficient technologies.
PATURAL TURNING
"Specialized in bar turning and machining on numerical control, the company Jean-Claude PATUREL meets all your expectations in the manufacture of technical and mechanical parts in prototype, small and medium series... The company acts as a first-class subcontractor. rank or second rank."
CAPACITIES OF OUR PRODUCTION MEANS:
CNC machine park
Ø 1 to 71 mm in bars
Ø 130 mm on chuck
PAPERDEC
PRECISION, RELIABILITY, PERFORMANCE, ADVICE...
"The development of the PABERCEC company is based on a long experience of the bar turning industry and related trades. A close-knit and efficient team, the flexibility of execution of an SME allows us to develop a spirit of partnership with our customers."
CAPACITIES OF OUR PRODUCTION MEANS:
Park of traditional cam machines
CNC machine park
Ø 6 to 80 mm in bars
Ø 250 mm in pieces
Type:

DDP

Establishment year:

2017

Keywords:
VAT / Identification:
824797070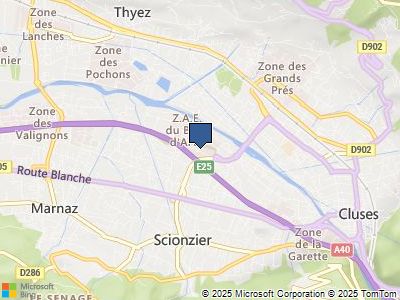 176 Rue de l'industrie,74950 SCIONZIER,France