PATUREL DÉCOLLETAGE
176 Rue de l'industrie,74950 SCIONZIER,France
Business Details
High precision bar turning and machining since 1889
French Page Here
Industrial subcontracting
The company acts as a first-tier or second-tier subcontractor for the sectors: Automotive, Aeronautics, Railways, Medical, Watchmaking, Construction, Leisure, etc.
Our commitment: Your peace of mind
Contributing to your success, by offering you flexibility, rigorous production, quality, responsiveness, service, meeting deadlines and our international ambition are all assets to guarantee your satisfaction and generate your trust.
To meet the requirements and satisfaction of our customers, we invest in modern and efficient equipment.
Capacity of our machine park:
Ø 1 to 71 mm in bars
Ø 130 mm on chuck
Machinery: 24 digital controls
BIGLIA QUATTRO B465
Bi-spindles and Bi-turrets for bar machining, Y axis in Ø 71 mm
STAR Type SR20 RIV with B axis
SR-20RIII and New SR32J (Star Machine Tool)
STAR SB-20 R TYPE G in Ø 20 mm.
GILDEMEISTER CTX 400 5 axes passage 65 mm
GILDEMEISTER SPRINT 65
TRAUB KNC 150
Certificates
ISO 9001:2015
NF EN 9100:2018 (Aeronautics)
NF EN 13485:2016 (Medical)
ISO 14001:2015 (Environment)
VAT / Identification:
35024372100023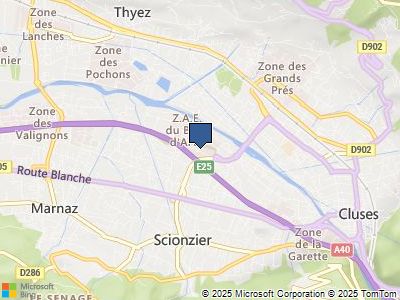 176 Rue de l'industrie,74950 SCIONZIER,France